The Apple Approach: 3 Lessons We Can Learn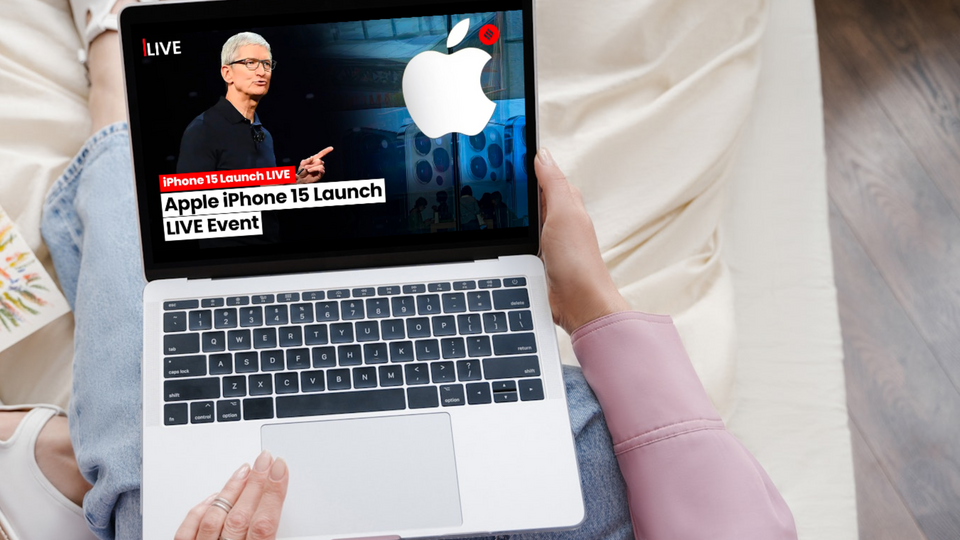 Apple's annual launch event was last week, and Apple enthusiasts from around the world tuned in to watch Apple's team share the latest and greatest in the Apple ecosystem. While there weren't any groundbreaking announcements this year, this event always brings Apple to the headlines and gets people thinking, "I think I am in need of an update." or "Nah, I'm still good. I'll see what they announce next fall."
It got me thinking about the lessons that we can all learn from Apple and its approach to product launches, how it communicates with its massive user base and what consistency can do for us across the board.
Read on for the 3 takeaways from the event that you should be paying attention to.
3 Things You Should Be Paying Attention To: ‌
‌
1. Change Management Master Class
Apple is a well-studied organization. I used them as an example of how to leverage complements just a few weeks ago. However, I don't think we talk about their expert-level change management enough.
The first video breaks down the areas that I think Apple does a fabulous job of managing change, at scale, across one of the most diverse user groups in the world. The second video provides a bridge for you to start connecting their tactics with your own change leadership strategies.
The Tools They Use
Communication: Back to the launch event... these events allow Apple to directly communicate with their biggest fans to share exactly what they have planned for their favorite products. They use these events to create excitement and get their early adopters ready to get in line to buy that new product.
Use of Influencers: The launch event spurs thousands of videos and millions of conversations. The event gives their biggest supporters, and detractors, a chance to discuss new features ahead of the actual release of the products. Which, in turn, helps get the general public ready for the new tools.
When they released their new navigation a few years back, I wasn't crazy about the idea of having to relearn how to use my phone. But I had some time to get used to it before I had to make the change, and there were countless videos foreshadowing what the new user experience was so I knew what to expect. Added to that, I could look up tutorials on any topic I needed.
Feedback and Iteration: Apple is well known for taking feedback from its users and incorporating it in future releases. Often sub-sequential rollouts of a product will include feedback that they have gotten from early adopters to perfect the technology and user experience to help win over those that are a bit slower to embrace the new tools.
Understand User Groups and Differentiate: As mentioned above, Apple has its early adopters, but it also has its laggards. They differentiate their service for those customers who might be less tech-savvy with things like in-store product training, Genius Bar Associates at the ready to answer questions or troubleshoot a problem with you, and more.
They Aren't Always the First: Samsung fans will be the first to point out that Apple isn't always at the forefront of innovation. Sometimes they will roll out a feature on the iPhone after Samsung Phones have already had functionality. However, if Apple is a fast follower, it is because they are ensuring that the development is excellent. They don't rush out subpar functionality just because a competitor is doing it.
👀 Watch the video break down or pop down to how to apply these to your company 👇🏼
How You Can Use These Tools
Communication: Communication is one of my "3 Steps for Bare Bones" Change Management. It is essential to leading a change. Make sure that you are communicating the "Why" behind a change and helping to explain what the future state will look like for your team.
Be intentional with the way that you communicate and use a variety of tactics to make sure that your team is hearing the message delivered in a way that will get through to them. Do town hall meetings, discuss the changes coming in your 1-1's, send out emails that include a video explaining the change and text, and schedule demo Lunch-and-Learns for people who want a sneak peek of the solution.
There really is no such thing as too much communication during a change.
Use of Influencers: You may not have an army of YouTube and TikTok influencers making videos about your software rollout to help win over your employees, but you can work closely with a key resource in a department to make sure the solution is designed in a way that will support the team and get them excited to work with the new tool.
Bonus points if your Influencers are the people who were once most skeptical. But through the use of a strong "Why" and openness to feedback you have gotten them excited for the new process and tool.
Feedback and Iteration: Did you see how I said "openness to feedback" up there when I was talking about winning over skeptics? This one really matters.
Take feedback at different stages during a rollout so that you can make sure you hit the mark with your product rollout. Don't let the first time your team sees the solution be on Go-Live. Even after Go-Live, you should have a window of time identified where you will collect feedback, and then implement high-priority changes.
Understand User Groups and Differentiate: Not all your employees are the same, and supporting one employee through a change might look different than another. Have tools available to help support these different users. Make sure that training materials are developed in a way that is flexible to support different learning styles.
If you start to see signs of fear, resistance, distrust, frustration, or confusion you have likely missed the mark on differentiating your message, your approach to training, or some other aspect of the change.
They Aren't Always the First: Wait until you are ready to roll out a solution so that you don't have a false start or frustrate your team. It is better to be a fast follower who implements a tool the right way than try to force "innovation" that isn't ready.
2. ESG and Sustainability
Along with making news for the launch event, Apple released a video featuring Mother Earth that was widely celebrated last week. Apple used this video to showcase to the world that they have effectively translated their Environmental, Social, and Governance (ESG) pledges into tangible actions and outcomes.
Learning from Apple's success in this arena can guide our industry to align business practices with sustainable and responsible strategies to start to recognize the positive results at a company and societal level.
3. Consistency
Apple's annual Launch events stand as a beacon of consistency in the tech industry. The systematic and predictable nature of these events cultivates excitement and anticipation among consumers, driving engagement and loyalty.
"Success is the sum of small efforts, repeated day in and day out."
- Robert Collier
The consistency of these launch events is something we should strive to emulate, personally and professionally. Whether it is eating healthy, staying active, and sleeping 7-8 hours a night, or something like executing a long-term strategy, consistency is essential.
If you are looking to start posting on social media to grow a personal brand or generate more business, you should check Roloff Consulting's free Social Planner. It is designed to help you build the habbits needed to consistently show up on social media to grow a following and generate more business.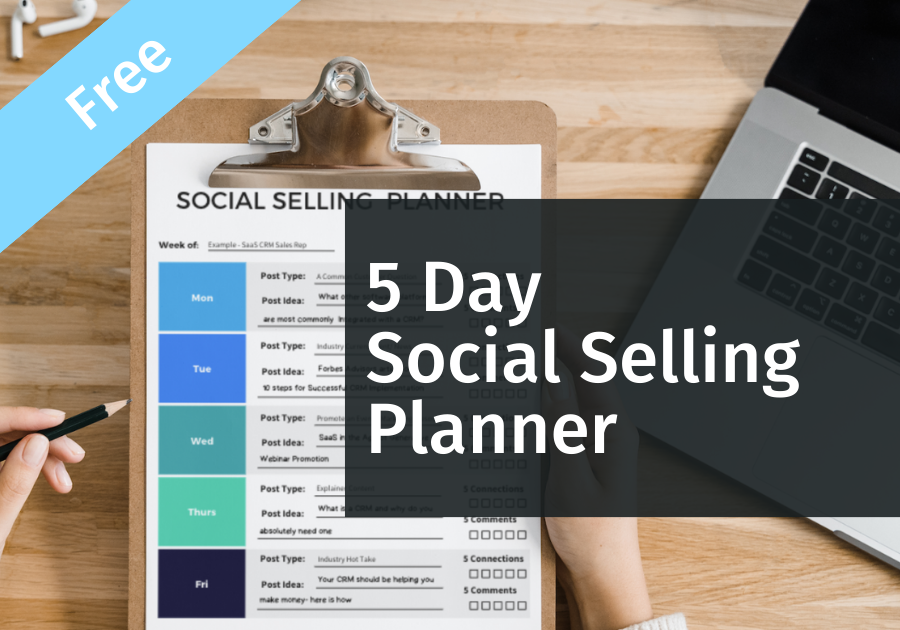 Have feedback on the newsletter or a topic you would like covered? Reach out!
‌Upcoming Events:
Here are some upcoming events to keep your eye out for: